Our System – how it works
This System Makes Quitting Smoking Easy so EASY,  that more than  95.6% Quit In 60 Minutes
How it works
First you make an appointment to see our consultant and turn up. During the first 10 or so minutes of your meeting our Hypnotherapist will establish that you are genuine in your desire to QUIT smoking.  This means YOU want too.  You are doing this for YOU and not because some-one else thinks it's a good idea if you stop smoking.
Your therapist will then establish, when, how and why you started smoking, what triggers you to light up a cigarette.  You will be asked, when you smoke, how often, who with. These details are all relevant and essential to obtaining the best result.

Armed with this information you will be placed into a light Hypnotic trance so that your therapist can work directly with your subconscious mind to replace and anchor in new, healthier behaviour.  NLP, anchoring, and other coaching techniques will be used to ensure when you emerge from your hypnotic trance; you will be a non-smoker for the remainder of your life.  That's right.  A non-smoker for the rest of your life.  Not a smoker who is taking a break from smoking.  That is our unique difference.
Our system really does make it so easy and we guarantee you will be satisfied for LIFE!
The reason we can offer our unique lifetime guarantee is because we have such a high success rate. Literally, more than 95.6% of people quit cigarettes in 60 minutes. For those that do not, they quit during the  2 FREE follow up session covered by our lifetime guarantee.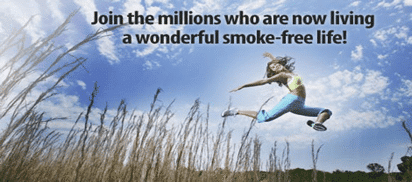 So that means if you really want to quit, we guarantee you will or we work with you until you do. You will know for yourself that at the end of the session, you are now a non-smoker. You won't feel as if you are giving anything up, or having to cope with not having cigarettes. You will be satisfied and happy that you have now done what so many people only wish to do.